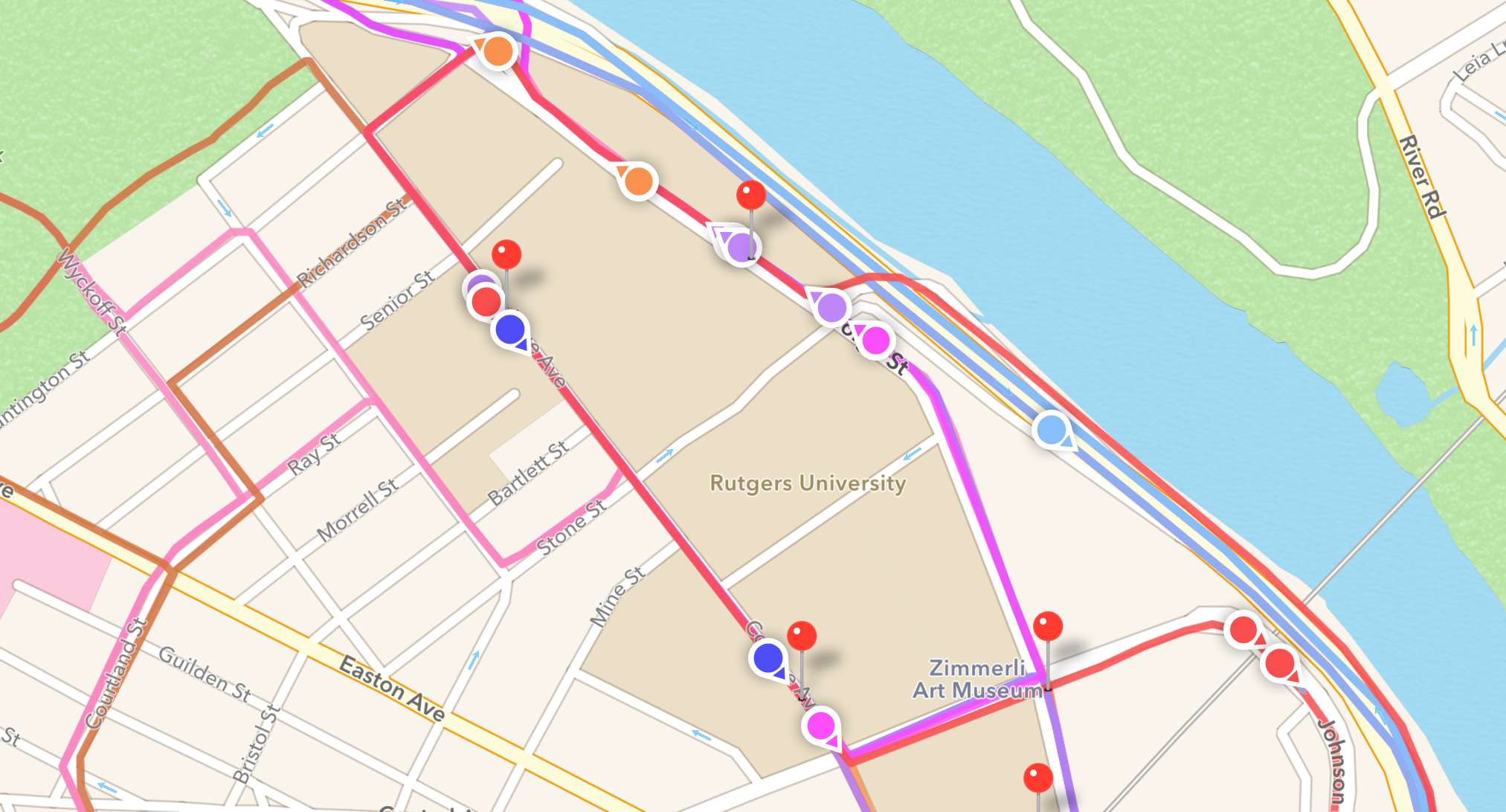 You won't need another app to get yourself around on the Rutgers Bus system. Take a quick look.
MAP
Your overview of the University. Pick and choose which routes you are most interested in, and see exactly where your next bus is.
directions
Let the app do all the thinking for you, and let you know exactly what route will get you to your destination the quickest.
Nearby
Instantly see predictions for all the bus stops around you, and far away they are. Also see the closest stop inside Notification Center.
Browse
See all the predictions as you are used to seeing them in the Rutgers App.